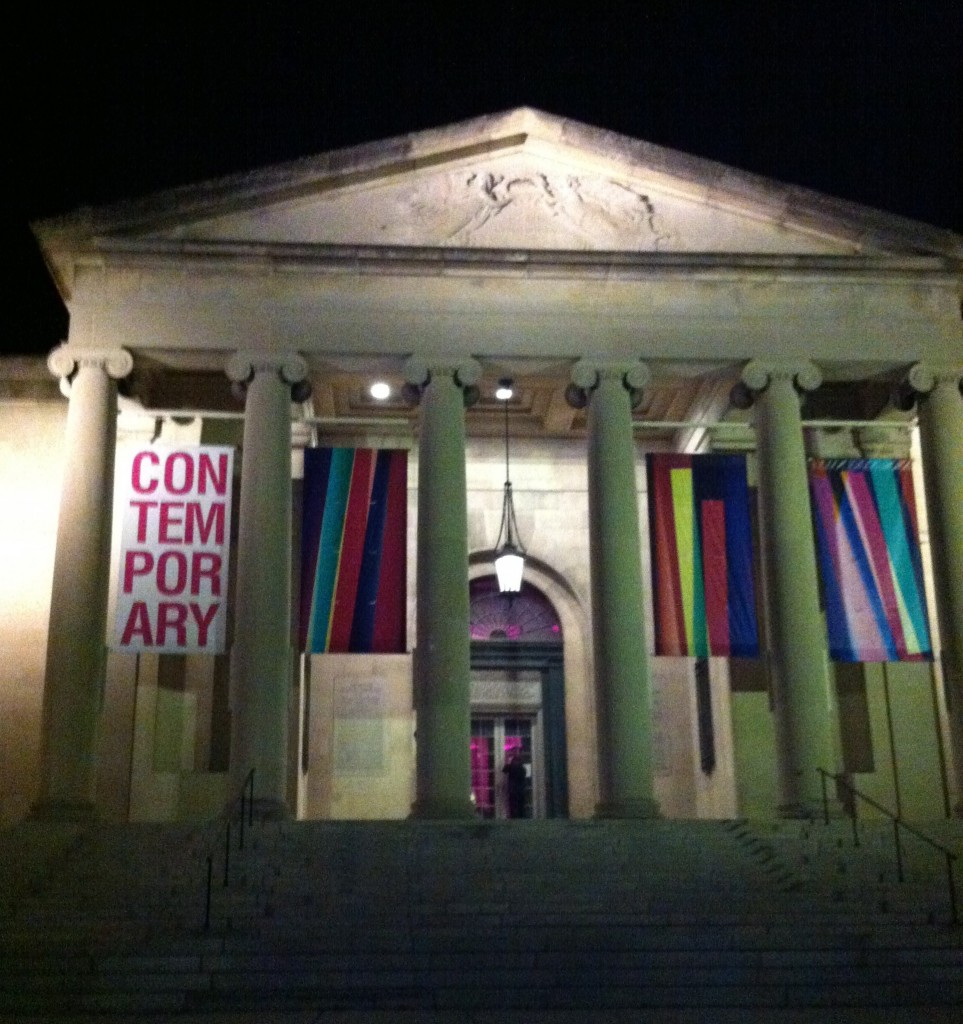 On Saturday, the Baltimore Museum of Art hosted a Late Night party to celebrate the re-opening of the museum's Contemporary Wing. If I had to choose one word to describe the event, I would say…crowded. But it was also fantastically fun. Fantastic to see so many art lovers in one place. Fun to have drinks while sitting in a glowing chair, listening to White Life in a room bathed in pink light. And pretty awesome that the BMA put on this kind of shindig and invited the public for free.
The collection includes works by Andy Warhol, Jackson Pollock, Mark Rothko, James Rosenquist, Zwelethu Mthethwa, and many others. Sarah Sze used cut paper and everyday objects such as a recycle bin and a duster to create the complex, three dimensional Random Walk Drawing (Eye Chart). Baltimore street artist Gaia created 12 Portraits of Remington Residents specifically for the site. And an installation by Sarah Oppenheimer literally cuts through the museum's traditional walls to provide visitors with a new perspective.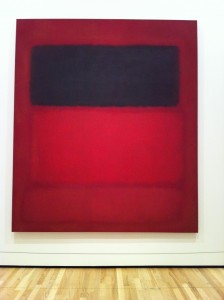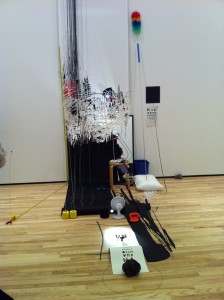 I like to take my time in a museum, relax as I wander through the exhibits, sit on a bench and soak in the larger works looming over me. Fun as it was, too many people were packed into the renovated Contemporary Wing on Saturday to get that type of experience. I didn't make it into the new black box gallery, I didn't try out the BMA mobile app, and I somehow missed the bicycle shower. I definitely plan to go back.